Krav Maga Instructor
Training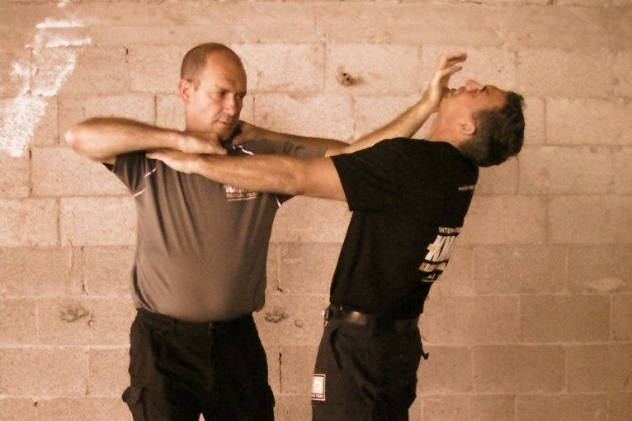 KMG LEVEL 1 INSTRUCTOR COURSE
Eligibility:
1. Have achieved at least a Practitioner Level 3 grade and have a recommendation from your KMG Instructor
2. Hold a black belt (or equivalent) in a modern striking system and have experience in delivering contact-based training to groups and have had a consultation with our UK Training Director.
Objectives:
To train appropriately experienced and knowledgeable people to teach foundation level Krav Maga self defence to beginner level students.
Qualifications:
- KMG Level 1 Instructor Certification
- NCFE Accredited Level 1 Award in Krav Maga Foundations
You will be qualified to teach content of our Practitioner Level 1 (P1) grade from the KMG curriculum, subject to joining KMG UK on an instructor membership.
Duration:
40 hours delivered over 5 days.
Requirements.
Upon successful completion of the course, candidates are required to subscribe to an instructor membership with KMG UK for a minimum of 12 months.
Fees:
£599 +VAT

Upcoming Course Dates:
> Friday 11 - Tuesday 15 March 2022 in Battlesbridge, Essex
> Friday 23 - Tuesday 27 September 2022 in Paisley, Scotland