Krav Maga Instructor
Training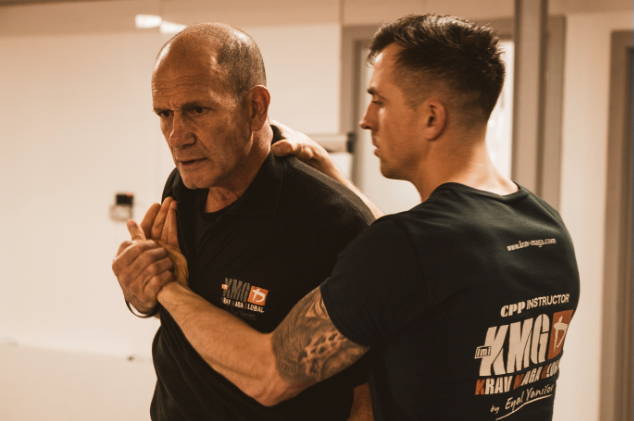 LEVEL 3 INSTRUCTOR COURSE
Eligibility
1. Certified Level 1 Instructor.
2. Hold an active Instructor Membership with KMG UK.
3. Recommendation to progress to Level 3.
Objectives:
To train certified Level 2 instructors to teach the complete KMG Practitioner Level Curriculum, whilst enhancing their personal skill level.
Qualification:
- KMG General Instructor Diploma
- Level 3 Instructor Certification
- NCFE Accredited Level 3 Award in Krav Maga Instruction
- KMG Graduate Level 1 Grade*
*For those who do not already a G1 grade or higher with KMG.
You will be qualified to teach up to and including the content of the Practitioner Level 5 grade from the KMG curriculum, and some elements of the
Graduate Grades.
Duration
56 hours delivered over 7 days.
Fees:
£799 + VAT.
Upcoming Course Dates:
> 16 - 22 July 2022 in Battlesbridge, Essex.