Krav Maga is composed of three pillars: self defence, fighting and the protection of other people, such as a family member, friend or colleague. Krav Maga training is both practical and realistic, building upon the natural reactions of the human body which occur when presented with an unexpected situation of conflict. Krav Maga teaches you how to avoid, prevent, deter, or deal with all types of violent confrontations.
1. What will I learn in a Krav Maga Class?
Krav Maga training includes:
Skills to avoid or deter a situation of conflict, and the legal aspects of self defence

How to reduce injury through impact on the ground

Effective striking skills using the hands, legs, feet, arms, and head

Learning how to use everyday objects for self-defence

Techniques and tactics to defend yourself against sudden strikes, grabs, holds

Techniques and tactics to defend yourself again edged or blunt weapons

Techniques and tactics to defend yourself against a threat or attack with an edged weapon,

including - compliant behaviour methods when required

Techniques to defend yourself against threats from firearms

How to defend yourself when on the ground

How to deal with multiple attackers
2. Will I get fit doing Krav Maga?
Absolutely. A big part of being able to defend yourself is to be both physical and mentally prepared. Krav Maga training involves progressive fitness based routines that will burn calories, increase your strength whilst improving your mobility, flexibility and stability.
3. Do I need to be fit to start Krav Maga training?
No. Krav Maga will help you to get fit in a progressive manner One of the main reasons for people not achieving their fitness goals is losing interest. Krav Maga training is so varied, you'll be losing weight and getting fitter whilst learning practical self defence skills. Of course, your instructor will always ensure that you train at a pace that is right for you.
4. Will I get hurt in Krav Maga training?
No physical activity can offer a complete guarantee of safety. However, KMG certified instructors are well qualified to deliver training in an impactful and interesting way that keeps you focused and learning whilst also reducing risk. Your sensible approach to training, combined with the expertise of our instructors means injuries in training are very rare.
5. What does the word Krav Maga mean?
Krav Maga is a Hebrew phase which translates into English as 'contact combat'. It was originally developed for the Israeli Defence Forces (IDF) as their hand-to-hand combat system, but has since been adapted to meet the needs of civilians due to it's practical and realistic approach of teaching life saving self defence skills.
6. How do I become a Krav Maga Instructor?
KMG offers a comprehensive and full accredited Krav Maga instructor training programme for suitable individuals, for more information please visit our instructor course information page.
There are no competition events in Krav Maga, except in the Israel Defence Forces where they are used for team building and resilience training but are not open to civilians. Civilian Krav Maga uses competitive style training activities to build both physical and mental strength, but there are no formal competitions. The focus is purely on self defence and physical skills to protect other people.
8. I've seen lots of Krav Maga instructors around, how can I be sure of the training quality?
Krav Maga Instructor status is generally achieved through attending a course, and not through 'time spent in training'. There are many training providers offering certification through very short courses which will significantly vary in quality. Always look for the KMG affiliated logo on your local club website, as you can be assured that your instructor has attended accredited and comprehensive instructor training. When necessary, it's always better to travel a little further for quality, rather than accept less for convenience. Use our club finder to locate your nearest KMG affiliated club.
9. How much does it cost to start Krav Maga training?
10. Is there a grading system in Krav Maga and is there a 'black belt'?
KMG has a grading system to help measure your progress.
Practitioner Level 1 – 5
Graduate Level 1 – 5
Expert Level 1 – 5
There are also Master grades 1-3.
The highest rank held is Master Level 3, which was awarded to the KMG Head Instructor Eyal Yanilov, by the late founder of the Krav Maga system, Imi Sde-Or Lichtenfeld. He also awarded Eyal with the coveted founder's diploma of excellence.
Expert Level 1 is widely considered the 'black belt' of Krav Maga, and with consistent training and focus can be achieved in approximately 7-8 years.
Grading events are held regularly and your club instructor will give you more information when you start training at your local KMG club.
THE KRAV MAGA GRADING SYSTEM

Grades, or ranks in Krav Maga are denoted by patches that are worn on the left trouser leg, and are achieved through the following levels: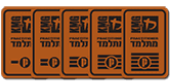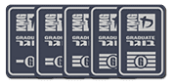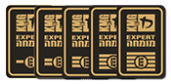 PRACTITIONER
LEVELS 1 - 5
With regular training, Graduate Level 1 can be achieved in 2-3 years, and Expert Level 1 between 5-7 years.
Trainees must wait 1 year between achieving their Graduate Level 5 and applying to take their Expert Level 1, the Krav Maga equivalent to a black belt.
Progression between Expert Levels increases by 1 year at each level. Upon reaching Expert Level 1, trainees can reach Expert Level 5 with an additional 14 years of training.
Master Levels are only awarded based on exceptional commitment, dedication, and contribution to the Krav Maga system. The highest grade ever awarded by the founder of Krav Maga before his passing was Master Level 3, which is held by the KMG Head Instructor, Eyal Yanilov.
In addition to the Krav Maga Grading System, KMG also offers the following instructor qualifications.
• Krav Maga General Instructor (Civilian)
• Krav Maga Military Instructor
• Krav Maga for Law Enforcement Instructor
• Krav Maga for Close Protection Instructor
• Krav Maga for Kids Instructor
• Krav Maga for Women Instructor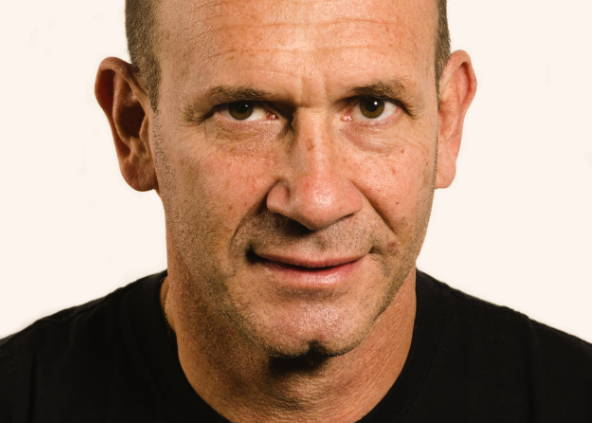 Eyal Yanilov, Founder and Head Instructor of KMG.
KMG is the most recognised training provider of Krav Maga in the world today, with representation in over 60 countries. The KMG HQ is in Israel and was established by Head Instructor, Eyal Yanilov.
For 20 years, Eyal was the closest assistant to the late founder of Krav Maga, Imi-Sde Lichtenfeld. He is the only person in the world that holds both the highest grade awarded by the founder as well as "the founder's diploma of excellence". Eyal has developed Krav Maga into an integrated modern system and taught all of the first generations of certified Krav Maga instructors around the world. He had made a comprehensive online training program and together with Imi, Eyal has co-authored a number of books on Krav Maga training.
Eyal continues to travel and teach specialist seminars and courses whilst developing the KMG Global and International Training Team who assist in the delivery of KMG instructor training programmes and further education courses, around the world.
Eyal lives in Kadima, Israel, with his wife and their two children.
ABOUT KRAV MAGA GLOBAL IN THE UK
KMG has been active in the UK since 1997, with certified instructors delivering KMG training all over the country. The current UK Director is Jon Bullock. Jon served 7 years with the British Army in the Royal Military Police, primarily with the Close Protection Unit.
After leaving the Army, Jon worked in the private close protection sector and in 2003 qualified as a Krav Maga instructor under Eyal Yanilov. He then became a full-time instructor, and in 2013 and spent 6-months living and training Krav Maga in Israel.
Jon is graded Expert Level 4 and is a member of the KMG Global and International Training team. He is responsible for the growth and development of KMG in the UK, assisted by a team of high-level instructors.
He is the author of the book Krav Maga Success, a guide to opening and growing a successful Krav Maga club. He operates a full time Krav Maga training centre in Essex, UK where he lives with his partner and their son.
Jon Bullock, Director, KMG UK